Census 2020 is rapidly approaching.  Georgia's state Complete Count Committee (CCC) has developed materials which can be used to promote Census 2020 throughout the state.  Beginning in January, the state CCC will hold a series of free workshops throughout the state to make this information available to local CCC's and other interested parties across the state.  These sessions will be geared to the region in which they are located, but participants can choose the session that is best for their schedule.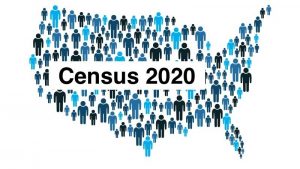 At these workshops, the state CCC will provide information on the materials that have been created for the purpose of promoting Census 2020 participation, many of which will be available at no cost to communities, CCCs, ethnic organizations, non-profits, etc.  Some materials will also be available for purchase from a fulfillment center at marginal costs.  Additionally, some of the materials can be customized by groups with specific needs for their community.
These workshops will also detail the state of Georgia's media plan – and some information on the media buys to be made by the U.S. Census Bureau. As seating at some locations is limited, please sign-up using this link: state CCC workshop sign-up. (Note that the sign-up page specifically calls your attention to the first session (Gainesville).  However, links to all 13 sessions are contained at the bottom of the message.)
The workshops will include sessions in:
Gainesville 1/6/2020
Athens 1/6/2020
Augusta 1/7/2020
Macon 1/7/2020
Calhoun 1/8/2020
Atlanta 1/8/2020
Columbus 1/10/2020
Newnan 1/10/2020
Americus 1/16/2020
Albany 1/21/2020
Tifton 1/21/2020
Darien 1/22/2020
Vidalia 1/22/2020
CLICK HERE to sign up for any of the sessions above.
Questions regarding the workshops or the state CCC may be directed to Rusty Haygood, Deputy Commissioner, Georgia Department of Community Affairs.