ECONOMIC RESILIENCE COORDINATOR POSITION
The Northeast Georgia Regional Commission (NEGRC) is seeking qualified applicants for the position of Economic Resilience Coordinator within its Planning & Government Services (PGS) Division.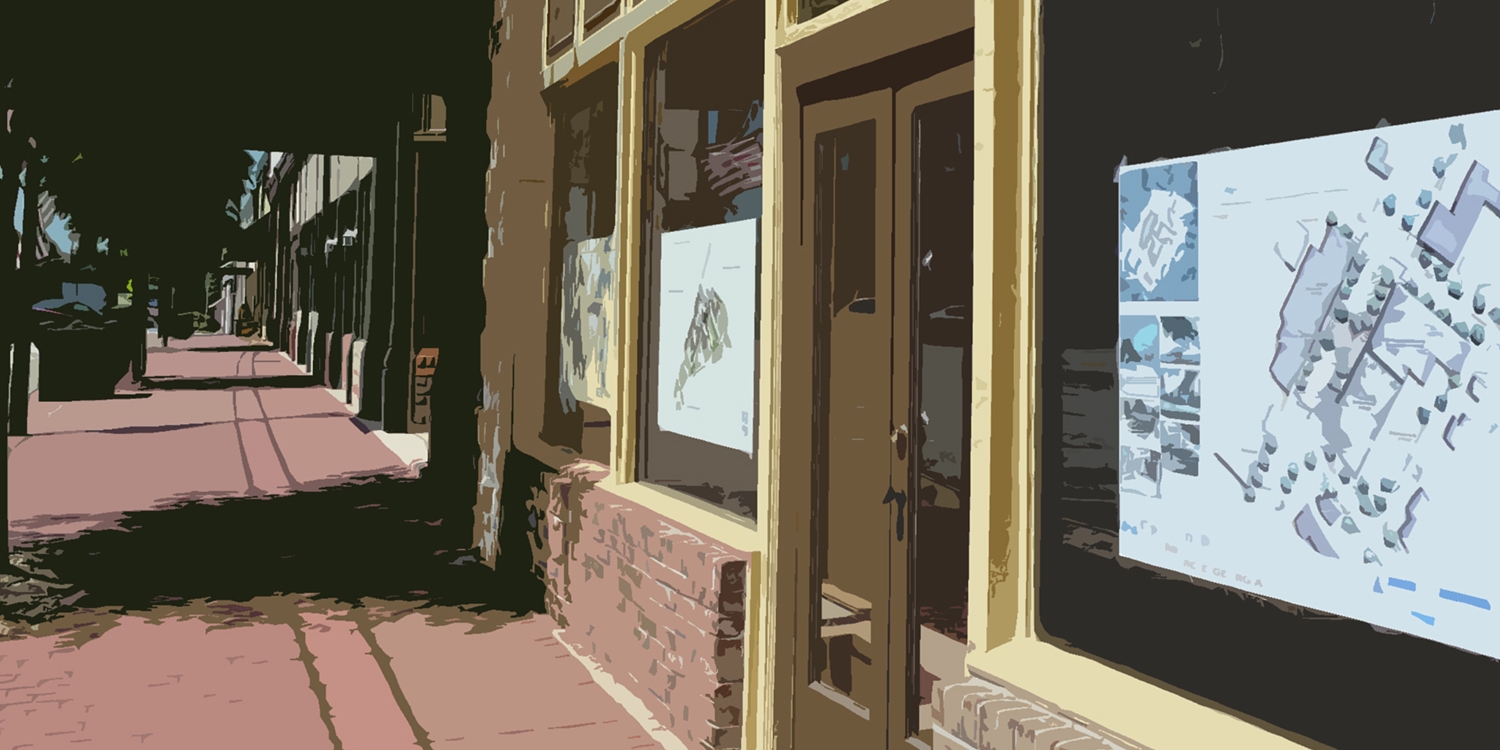 The Economic Resilience Coordinator is primarily responsible for developing and implementing a regional disaster recovery & resiliency economic development plan, assisting in local and regional efforts related to community/economic development following the coronavirus pandemic and boosting economic resilience against future disasters. The initial contract period for this position is from date-of-hire through June 30, 2022.*
The ideal candidate will have experience and working knowledge in several areas of economic and community development including:  preparation of economic strategies and impact assessments, current federal and state grant/loan/incentive programs for community and economic development projects, grant application development, and grant administration.  They will also have professional or educational experience in community development, economic development, public administration, and/or planning.  This position requires an ability to perform extensive community and stakeholder engagement, research, prepare and assemble written materials and specialized plans, and develop and prepare grant and loan applications. Refer to the Economic Resilience Coordinator Duties document for more information.
*Continuation of employment beyond June 30, 2022, will be determined based on job performance and availability of additional grant/alternative funding.
Required:
Professional experience in economic development (minimum one year related work experience)
Strong written and oral communication skills
Ability to prepare and make public presentations in a variety of settings
Organizational and time-management skills
Demonstrated research and analytical experience
Ability to work on multiple projects simultaneously with competing deadlines
Ability to work independently but also on project teams
Effective in working directly with elected officials, local government staff, and community stakeholders
Bachelor's degree from an accredited college or university in political science, public administration, history, English, planning, or similar area of study
Preferred:
Master's degree in Public Administration or Policy, City and/or Regional Planning, or related field
Grant writing and administration experience
Professional or educational experience in downtown development/community development
Professional or educational experience in regional planning
Familiarity with Georgia procurement requirements
This position reports to the NEGRC's Director of Planning & Government Services. The range for starting, annual salary is $50K-$55K based on experience and qualifications. A competitive benefits package is provided.
Send a complete resume and cover letter to: Joyce Okoth, PGS Program Assistant, at pgsassist@negrc.org.
Applications can also be mailed to: NEGRC, Attn:  Joyce Okoth, PGS Program Assistant, 305 Research Drive, Athens, GA 30605-2795
Review of received resumes will begin on August 31, 2020 and continue until the position is filled. No telephone inquiries accepted.
The NEGRC is an Affirmative Action/Equal Opportunity Employer.
EXAMPLES OF PROJECT SPECIALIST DUTIES:
Assist local government staff and officials in developing state and/or federal grant applications (including guidance for procurement requirements). Provide grant administration assistance for funded projects.
Assist local government staff and officials in developing applications/nominations for state and/or federal designations (for example Rural Zones, National Register of Historic Places).
Assist in administering community development and historic preservation programs and services to local governments and stakeholder groups.
Assist with facilitation and administration of stakeholder groups involved in economic development, strategic planning, local-government retreats, and related efforts (ex. Georgia Main Street managers, Georgia Initiative for Community Housing, and the Joint Development Authority of Northeast Georgia).
Assist in the research and preparation of regional and local comprehensive plans, specialized plans, and studies.
Conduct community and demographic research and/or field surveys.
Schedule and assist with planning-assistance meetings of elected officials and staff to review local comprehensive plans and their short-term work programs.
Prepare public communications and distribute to local governments, stakeholder groups, and the public through electronic, voice, and written means.
Respond to questions and conduct follow-up research on state and federal programs.
Assist local governments with Policy Analysis.
Attend workshops and trainings for professional development.
Prepare written and graphic materials for meetings, presentations, and publications.
Perform related duties as required.
CASE MANAGER /
AGING AND DISABILITY RESOURCE CONNECTIONS COUNSELOR
The Northeast Georgia Regional Commission (NEGRC) is seeking qualified applicants for the position of Case Manager/ Aging and Disability Resource Connections Counselor within its Area Agency on Aging.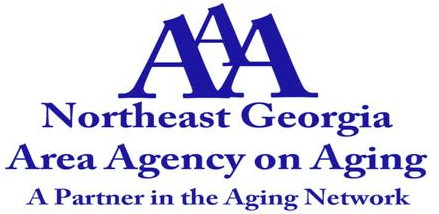 JOB SUMMARY:  An individual in this position is responsible for conducting telephone screenings utilizing CHAT/ESP web–based program to determine a referral's potential eligibility for the Community Care Services Program (CCSP) and for Home and Community Based Services (HCBS).  This position provides information, assistance, options counseling and makes referrals to all other appropriate aging/disability services utilizing the ESP resource database.  An individual in this position acts as a first point–of–contact for individuals requesting aging and/or disability services.  The individual is also responsible for providing in-home assessment and case management for HCBS clients utilizing the WellSky web based program.
EXAMPLES OF WORK:
Performs initial and follow-up telephone screening to assess functional abilities and to gather personal and financial information to determine eligibility for aging programs.
Refers clients to appropriate resources based on their requests and/or their individualized needs.
Documents requests for services and fulfillment of requests, referral sources, and refusal of services.
Re-screen all clients on the waiting list every 120 days by updating the entire DON-R to determine continued eligibility for services.
Provides educational sessions as needed to promote awareness of CCSP, HCBS and other aging/disability services.
Maintains WellSky records of all referrals received through the Aging & Disability Resource Connection (ADRC) phone line, mail, facsimile, or walk-in.
Conducts initial in-home assessments of supportive service needs for persons eligible for the HCBS Case Management (CM) Program.
Develops care plans that address consumer's needs, goals and outcomes for potential aging services.
Assist with statistical data compilation.
Refers clients to appropriate resources based on their request(s) and/or their individualized needs.
Follow-up with clients, caregivers and/or providers.
Maintain confidential individual paper files of all HCBS clients.
Collect and maintain information and make referrals on clients to appropriate resources in the area.
Refers appropriate clients to Adult Protective Services (APS).
Participates in client case conference as appropriate.
Serves as a liaison between the assessment process and the effective delivery of direct services with external community service agencies.
Completes reassessments per HCBS program guidelines as required.
Mails appropriate HCBS/CCSP literature and/or community resources from the ESP database to consumers.
Data entry monthly into the WellSky system for HCBS CM tracking purposes.
Attend all required and requested meetings and trainings as required by the AAA.
Any other job related duties as assigned by the Gateway/ADRC Program Manager and/or AAA Director.
DESIRABLE KNOWLEDGE, SKILLS AND ABILITIES:
Knowledge of the various program guidelines and community resources

, i

nclud

ing

extensive understanding of Medicare and Medicaid programs.
Knowledge of workflow design and information technology, computer/data entry.
Knowledge of human development and behavior especially with the geriatric and disability population.
Knowledge of the available community

–

service providers and resources in the planning and service area.
Knowledge of relevant federal, state, and county agency rules and regulations.
Organizational skills and ability to interview in a variety of settings

and circumstances

.
Ability to achieve clear and effective communication.
Ability to make accurate assessment of

stated

requests, issues and needs.
Ability to effectively utilize the resource system (Empowerline) to locate resources relevant to

a client's

needs.
Ability to work with special populations within the older adult and disability community (and their caregivers) including, persons with Alzheimer's Disease and related disorders, persons with hearing impairments, multicultural/ethnic consumers, homeless persons, grandparents raising grandchildren and others.
EDUCATION / QUALIFICATIONS / EXPERIENCE:
Bachelor's degree in RN or LPN (preferred), Social Work, Sociology, Psychology, or related field or higher.
Experience with in-home assessments is a plus.
Experience in computer data entry.
Experience with interviewing skills.
MINIMUM STANDARDS OF PERFORMANCE:
Maintain HCBS CM caseload as established by AAA policy/procedures.
Complete initial and reassessments as required by HCBS policy/procedures.
NECESSARY SPECIAL REQUIREMENTS:
Access to dependable vehicle for travel/home visits as required.
Ability to work non-scheduled hours when necessary.
Applicable Licenses, certificates, and professional certifications.
This position reports to the NEGRC's Director of AAA. 
The range for starting salary is $40,000 – $60,000 based on education and experience.  A competitive benefits package is provided. Closing date for submitting a resume is Friday, November 1, 2019 at 5:00 p.m
Send resume and cover letter to:
Northeast Georgia Regional Commission
Attn:  Julie Ball, NEGRC Executive Assistant.
305 Research Drive.
Athens, GA  30605-2795
or e-mail to frontdesk@negrc.org. 
Telephone inquiries will not be accepted.  The Northeast Georgia Regional Commission does not discriminate on the basis of race, color, age, national origin, sex, religion or disability.
The NEGRC is an Affirmative Action/Equal Opportunity Employer.