The NEGRC hosts regular meetings of and provides administrative assistance to the following regional development authorities.
Joint Development Authority of Northeast Georgia.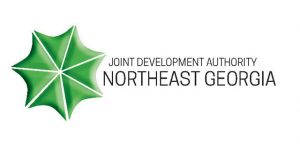 In 1994, the JDANEG was "created for the public purpose of promoting and expanding industry and trade . . . and to attract new industry to provide increased employment for the citizens living within the jurisdiction of the Authority and to expand the ad valorem tax base for the seven counties." The JDANEG is comprised of seven member counties: Athens-Clarke, Barrow, Elbert, Jackson, Madison, Oconee, and Oglethorpe. The JDANEG provides bonds, support to local economic development projects, and a collaborative strategy for economic development in Northeast Georgia. PGS staff provide administrative support. Meeting minutes and agendas can be found below:
Northeast Georgia Regional Solid Waste Management Authority.
The NEGRSWMA is comprised of ten counties in the Northeast Georgia Region, with two members representing each county. The Authority is involved in planning, education, and research on solid waste topics as they relate to general operations and compliance with federal and state law. The PGS Division serves as an administrator to the Authority, facilitating quarterly meetings and site visits throughout the NEGRSWMA's 10 counties.  Meeting minutes and regional solid waste information can be found below.  The Regional Solid Waste Management Plan can be found HERE.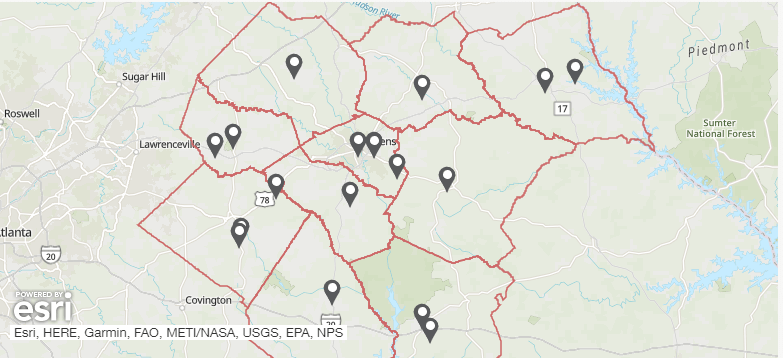 Upper Oconee Basin Water Authority 
The Upper Oconee Basin Water Authority (UOBWA) consists of four counties: Athens-Clarke, Barrow,  Jackson, and Oconee. The UOBWA was created by the Georgia General Assembly in 1994.  The Authority is authorized to secure governmental permits, licenses, and approval to proceed with the design, financing, acquisition, and construction of reservoirs and related improvements.  In return, the Authority is obligated to deliver an allocation of water supply to each member, based on population ratios and water consumer count at the time the legislation was enacted.
Click here to visit the UOBWA site for more information about the basin and recreational activities there.