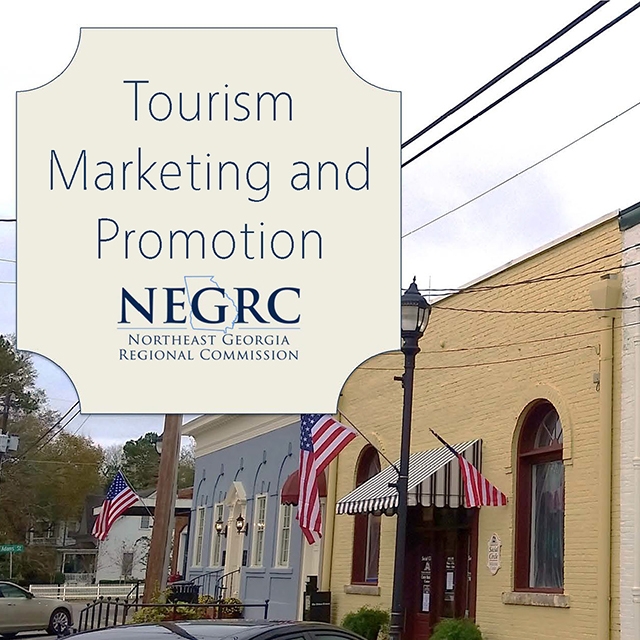 The Planning & Government Services Division has developed a guide aimed at assisting local governments with establishing, improving, or expanding their tourism programs. The Tourism Marketing and Promotion Guide highlights best practices and provides additional resources available to communities in Georgia.
Tourism is a vital industry to the State of Georgia's economy.  According to the Georgia Department of Economic Development, tourism generates $63.1 billion in revenue annually. The tourism industry drives business growth in Georgia through the promotion of unique and community-based experiences.
Despite the prominent role of tourism in the state's economy, marketing local tourist attractions can present challenges to small governments due to staff-time and cost restraints. This guide introduces available services, support, and low-cost methods for tourism promotion in local communities. The Tourism Marketing and Promotion Guide also identifies key considerations for county and municipal governments in prioritizing local tourism initiatives or efforts.
The Northeast Georgia Regional Plan (2018) Work Program identifies a regional need to improve tourism promotion and marketing within Northeast Georgia. This Tourism Marketing and Promotion Guide was developed in an effort to help address that need.